Open for visits
Address : Chemin de Goumont, 1 – 1420 Braine-l'Alleud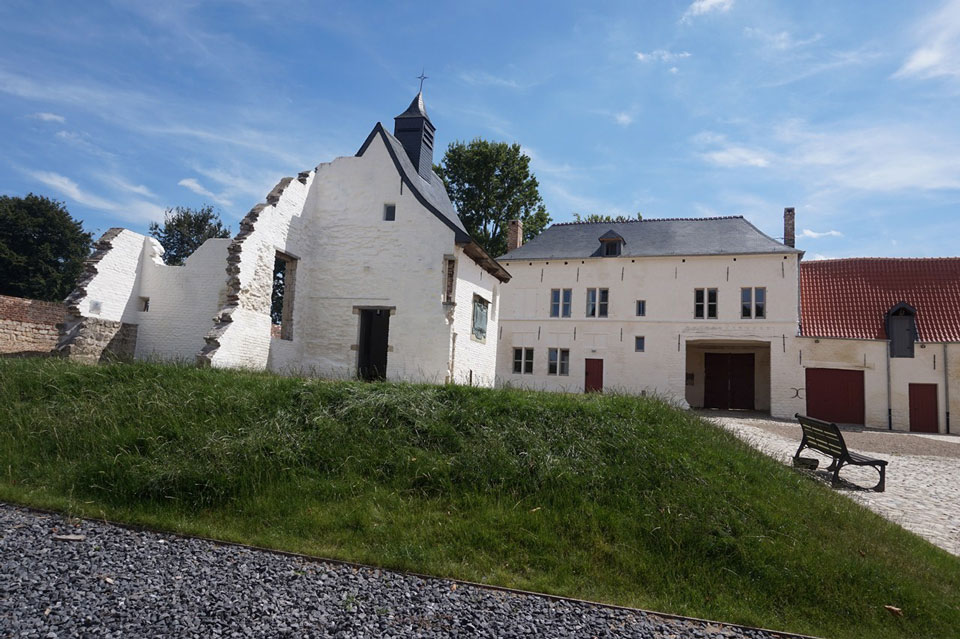 On the 18th of June during the battle of Waterloo, the Castle-Farm of Hougoumont constituted the right flank of the three bases of Wellington's army along with the Farm "La Papelotte" and the Farm "La Haie Sainte".
As it stands today the Hougoumont site has changed considerably compared to how it was in 1815.
After the battle, most of the buildings on the Hougoumont site were in ruins or burnt down.
On the 18th of June, the diversionary attack (intended to push Wellington to unman his central front to reinforce his other positions on the site) on the Hougoumont site led by Prince Jérôme, Napoleon's brother, marked the beginning of the hostilities. No less than seven attacks were carried out by the French on Hougoumont, the scene of violent clashes throughout the whole day.
Major scene of the battle for the British units, where the Coldstream Guards assured a heroic defence. Wellington declared: "The success of the battle turned upon the closing of the gates of Hougoumont". A battalion of the Nassau regiment and two companies of Hanoverians had as their mission the defence of the woods adjacent to the castle. More than 6000 men, as many defenders as attackers, were put out of combat.
Hougoumont's chestnut tree is the only surviving witness of the battle. It stands proudly by the side of its two brothers that died a couple of years ago, resembling skeletons that refuse to fall.