Not open for visits : private property
Address : Chaussée de Charleroi 2 – 1380 Lasne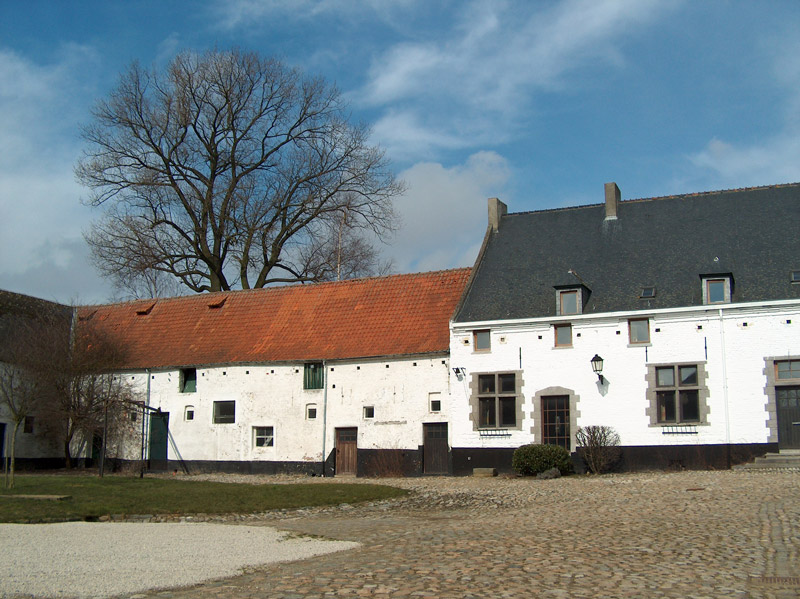 It is situated alongside the chaussée de Charleroi (National 5 road), a few metres away from the border between Plancenoit and Braine-l'Alleud (approximately 500 metres away from the Lion's Mound, next to the Gordon Monument and opposite the Hanoverian Memorial.
Its name comes from being surrounded by hedges (haies in French) and because it belongs to the Sainte family.
On the 18th of June 1815 during the battle of Waterloo the Farm "La Haie Sainte" constituted the central defensive unit of the three bases of Wellington's army along with the Castle-Farm of Hougoumont and the Farm "La Papelotte". It was the true key to Wellington's position, the gateway which was to give the French army access to Mont-Saint-Jean and the road to Brussels.
Napoleon directed the division commanded by General Quiot, with the support of a brigade of cuirassiers from Mihaud's corps, to take La Haie Sainte which was situated at the centre of the allied forces and defended by a battalion of the King's German Legion (KGL).
To the east of the farm the British General Picton led a counter-attack with Scottish infantry regiments, but lost his life there. A few hundred metres away to the east of the farm we can see a stele honouring his memory. It is right next to the Hanoverian Memorial and the Memorial to the Belgians.
After having heroically survived the whole day of the 18th of June, it was only at around 6:30 in the evening that a third French attack led by Marshal Ney finally forced the remaining forty-two Hanoverian survivors to leave the site!