Lasne is a true oasis of greenery and a paradise for walkers. It has 14.000 inhabitants over an area of 4,700 hectares.
Lasne includes five ancient villages that date back to the 11th and 12th century: Ohain, Couture-St-Germain, Lasne-Chapelle-St-Lambert, Maransart and Plancenoit.
It is named after the river "Lasne", whose source is in Plancenoit and is a tributary of the Dyle, which becomes the Demer, then the Ruppel and finally the Scheldt.
This picturesque village with its 300 lanes and pleasant hills, wooded paths and trails where the preserved and protected nature reigns !
Twinning:
Azay-le-rideau (France),
Abbeville (Louisiana - U.S.A.).
Famous inhabitants:
Edgard-Pierre Jacobs (1904-1987), well known amongst comic fans for his series "Blake and Mortimer" and who is buried in the cemetery of Lasne. His tomb is decorated with a sphinx.
The novelist Charles Plisnier
The Poet Edmund Vandercammen
The writer Robert Goffin.
Civil heritage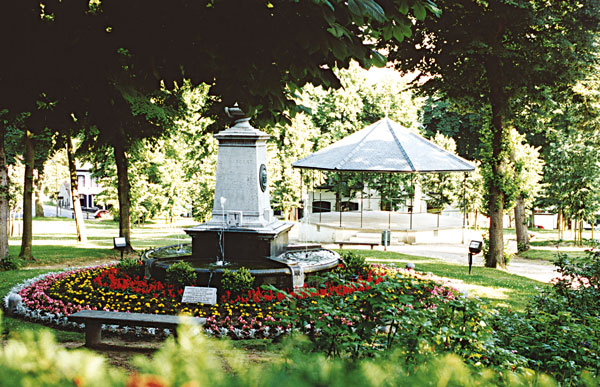 Place d'Ohain
Without a doubt, one of the most beautiful locations in the Walloon Brabant.
Together this pretty bandstand with its fountain and stone benches, which are engraved with the names of those artists who have graced the village, bring harmony to this spot.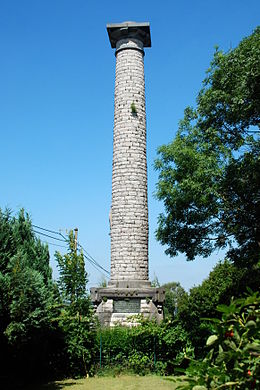 Victor Hugo Column
"Waterloo ! Waterloo !Waterloo ! Dismal plain!
Like a wave of water which bubbles over in an overfilled urn.
Within your circle of forests, hills, valleys,
Pale death mingles amongst the melancholic battalions."
These words were written by the famous poet and novelist to whom we also owe numerous writings on Waterloo. It was here that he finished "Les Misérables".
Le Moulin d'Argenteuil

(not listed, not open to the public)
Religious heritage
Cistercian Abbaye of Aywiers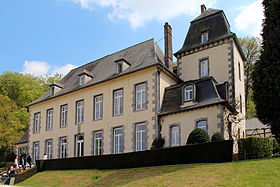 The 'White Ladies' of Aywirs (Liège area) were installed there in the 13th century.
It housed the Flemish patron saint, St. Lutgarde, for 40 years. Surrounded by a wall stretching 3 km, the Abbey consisted of 8 farms, 2 flour mills, a brewery, a hop garden, a colliery, ponds and woods covering 2,050 hectares in its heyday.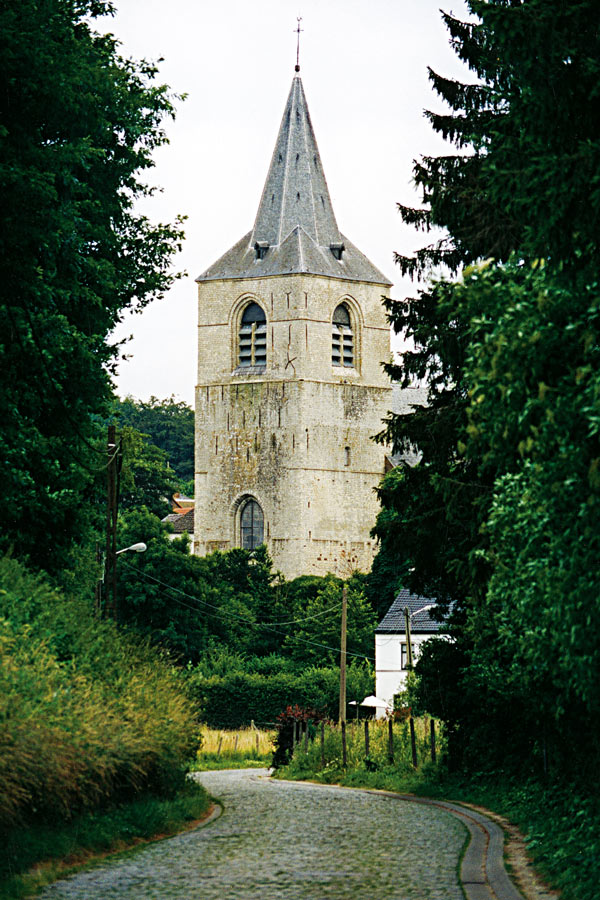 Church of Saint-Etienne (Ohain)
Listed monument. Well worth seeing: organ case, and 18th century paintings and "sarrasine" tower from the 16th century.
Church of Plancenoit
Everyone knows the important role that this village played in the Battle of Waterloo.
This church was built in 1857.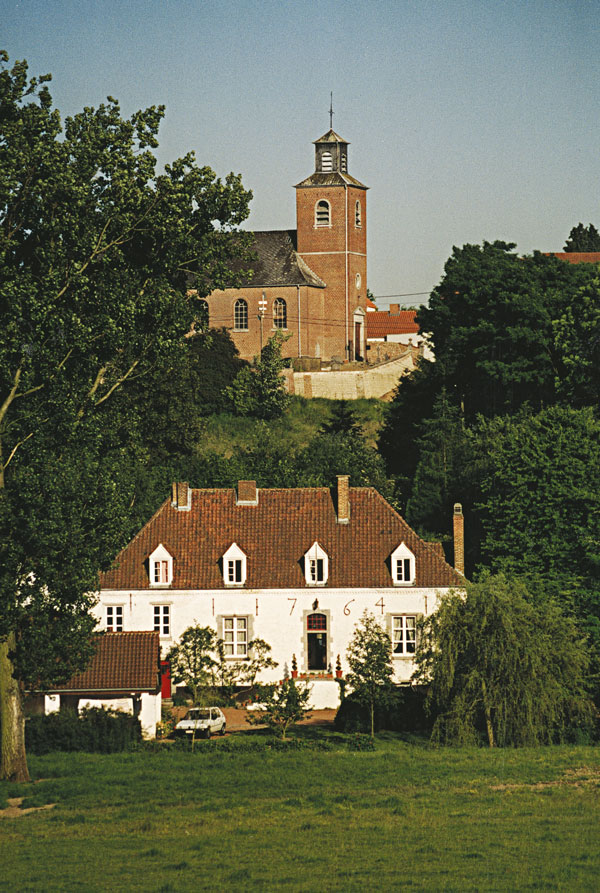 Church of Couture-Saint-Germain
It is here that the Cistercians of Aywirs founded their famous Abbey. Saint-Germain is associated with the name of the Bishop of Paris and the miraculous spring located at the foot of the church.