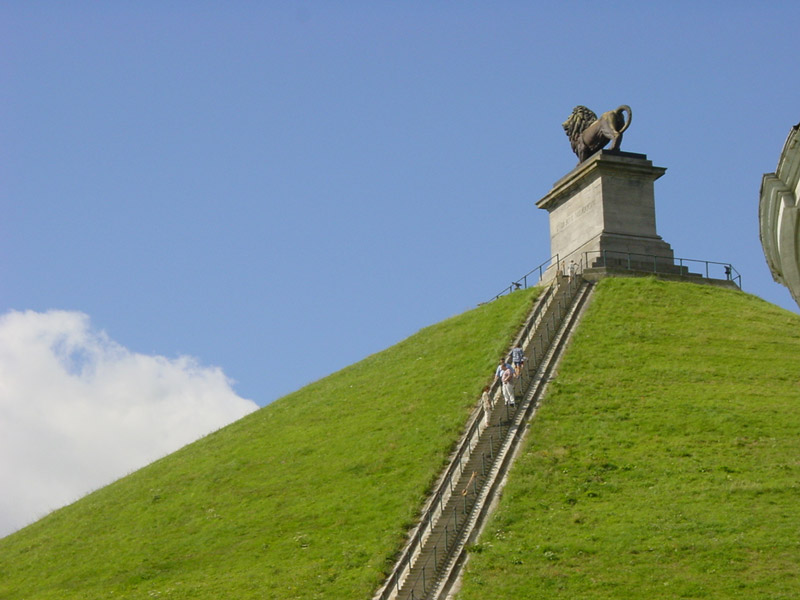 AdDress: route du Lion 299 - 1420 Braine-l'Alleud
This is one of the attractions not to be missed… Its location is intended to recall the place where the Dutch Prince of Orange suffered a wound to his shoulder.
Erected in 1823, it took three years to finish the construction of this monument situated at a height of 40.5 m and a circumference of 520 m. To form this mound, 300,000 m2 of soil were removed from the battlefield itself. The lion, made of cast iron, was designed by Van Geel and cast in the Cockerill factory. It is 4.45 m high and weighs 28 tonnes. The lion symbolises the victory of the allied armies defying France. One of his paws is laid on a globe symbolising peace being restored and the Battle of Waterloo bringing an end to these belligerent years...