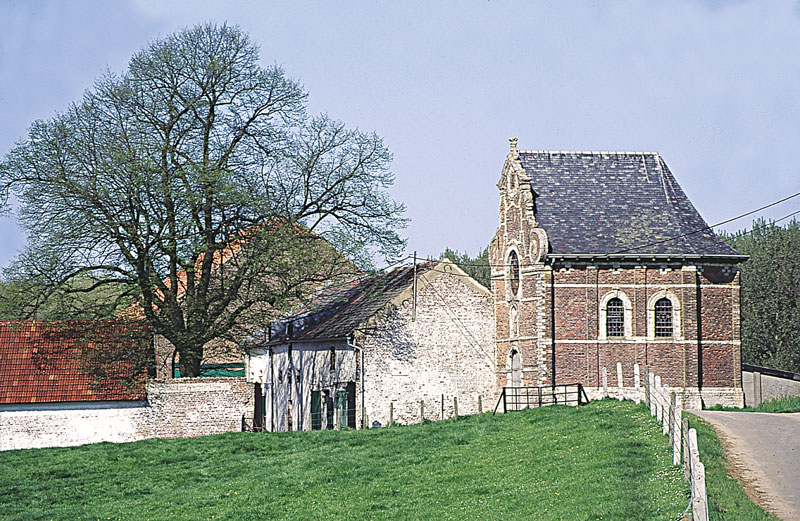 Not open for visits: private 14th century property
AdDress : chemin du Crucifix – 1472 Vieux Genappe
The Chantelet Farm is the one in which Marshal Ney set up his headquarters. He spent the night of the 17th to 18th of June 1815 (the eve of the battle of Waterloo) here.
It was at the centre of the Franco-Prussian clashes on the 17th and 18th of June 1815, following the Battle of Quatre-Bras.
In 1915, the famous "crocodile of the Chantelet" which is 50 million years old, was discovered not far from the farm. It is on display in Ghent.
Not to be missed: the pretty little baroque chapel of the Chantelet made of limestone and red bricks.