The Society of Guides 1815 was founded in 1983 by a handful of enthusiasts willing to share their knowledge and passion.
Personalise your visit of this place filled with memories and history by taking a tour of the battlefield with us. By yourself or as a group, and by reservation, we are happy to welcome you 7 days a week. Our guides can accompany you to the different museums (Wellington and Napoleon's last General Headquarters) and even help you discover the battlefields, Ligny and Quatre Bras.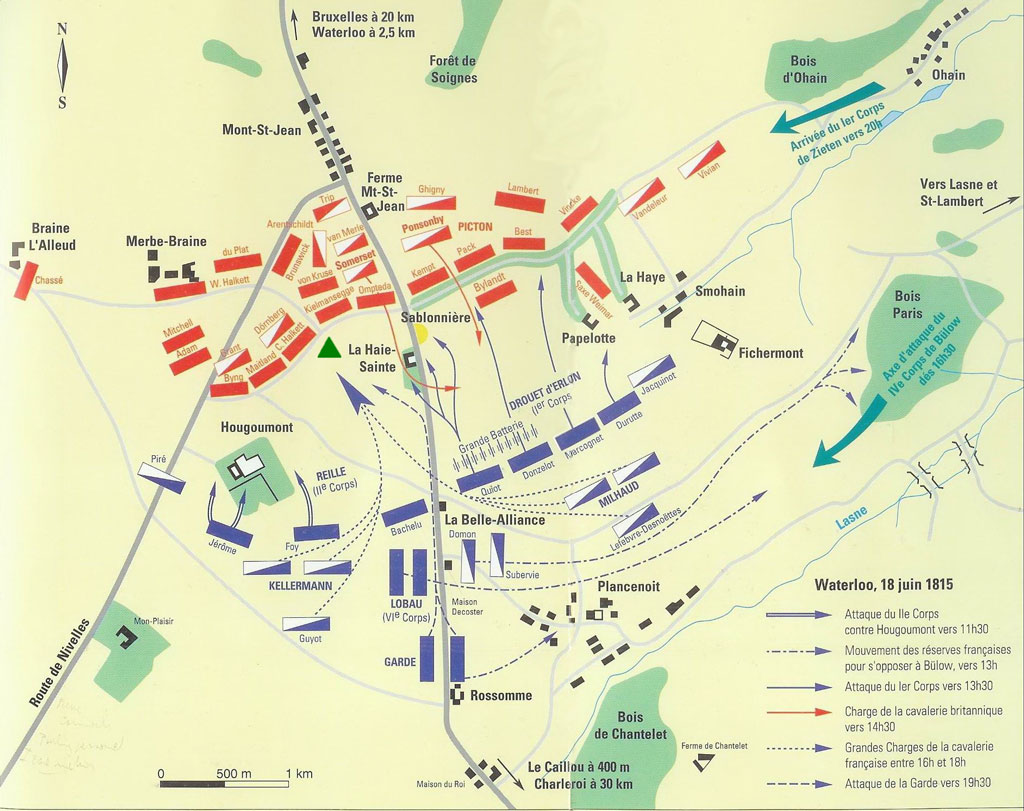 Tours can be given in French, Dutch, English, German, Spanish, Italian, Swedish, Polish, Hungarian, Bulgarian or Portuguese.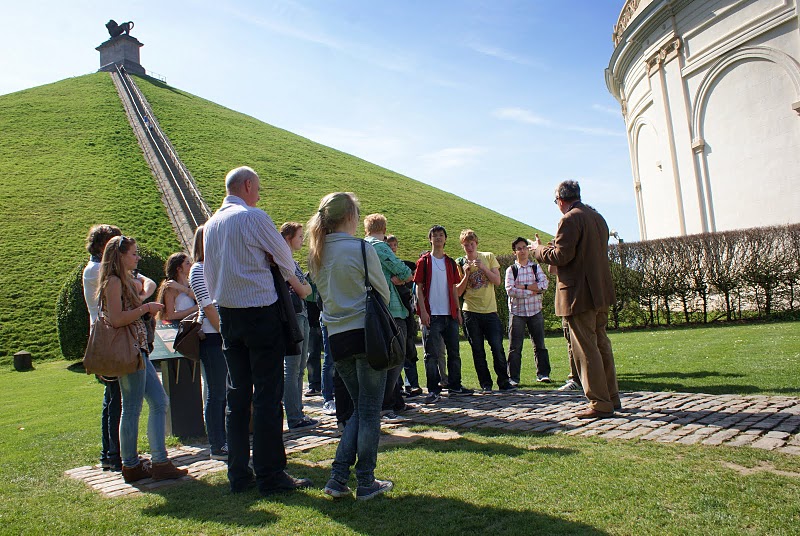 TARIFfs :
A group consists of a maximum of 25 people per guide.
An additional guide is indispensable for more than 25 people.
There is free entry for one tour guide and one bus driver per group.
The association "Guides 1815" organises guided visits of a duration of one, one and a half, two or maximum three hours, priced at 70.00 €, 80.00 €, 90.00 € et 110.00 € per guide respectively.
For more information, you can contact the tourist office or consult this website: https://www.guides1815-waterloo.com/index.php/en/